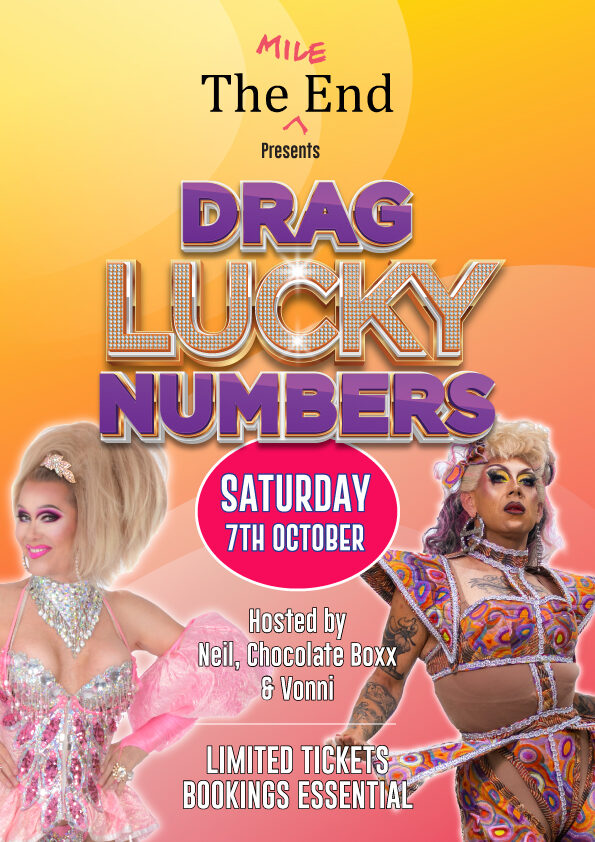 Drag Lucky Numbers
Saturday, 7th October
Prepare yourself for a wild and wicked evening of Drag Lucky Numbers with a Twist & Tuck at the fabulous Mile End venue, hosted by Neil, Chocolate Boxx & Vonni!
Get set for a night filled with unforgettable memories that will leave you breathless!
⭐️ Doors open at 6pm, Show starts at 7pm
⭐️ Ticket includes: entry, drag performances, comedy & number sheet
⭐️ Tickets are limited, BOOK TODAY!